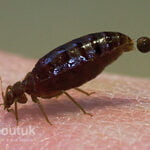 Keep your premises clean and hygienic with bed bug removal in Clifton. At Wipeout Pest Control UK, we offer a comprehensive range of pest elimination and management solutions for a variety of domestic and commercial clients. We have more than fifteen years' experience in this sector and are proud of our reputation for excellent quality, cost-effective solutions and our customer-centric approach. Most of our business comes to us via recommendations from satisfied clients. Our customer base extends to city and county councils, housing associations, commercial complexes, utility companies, property agents, agricultural agencies, golf clubs and a large number of domestic clients. We have multiple sites and that makes it convenient for customers across a wide range of geographies.
Most people are ashamed and embarrassed when they find a bed bug infestation in their homes or commercial premises. In Clifton, bed bug removal is essential for health. There is a widespread presumption that bed bugs signify dirty and unhygienic lifestyle and living habits. However, this problem is very common and has nothing to do with how clean your personal habits are. People pick up these creatures from hotel rooms, public transport and other people's homes or offices. These bugs can travel in your luggage, clothes and shoes. They shelter in cracks, crevices and dark corners. The best way to tell if you have a bed bug problem is when you notice small red itchy marks on your body, if your small  children and infants don't sleep well or wake up crying at night, you find blood spots and stains on sheets and pillows, offensive musty odor in the room, droppings and shells of bugs in the furniture. Since these bugs don't like body heat, they prefer to travel in your luggage or backpacks rather than in your body like lice or fleas.
Bed bug removal in Clifton is not a DIY job. Entrust it to experienced, knowledgeable and expert technicians like us. For assistance with bed bug removal, contact Wipeout Pest Control UK. We use eco-friendly products and ensure that every trace of infestation is removed. We also use the latest diagnostic tools and 100% effective treatments.