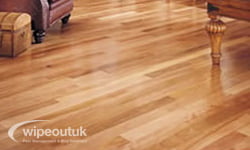 Pest control in Preston is necessary if you are experiencing an invasion of ants, cockroaches, rats or other pests. It is inevitable that pests will invade our homes at some point. As they have the same basic needs as we do, such as water, food and shelter, it makes sense then that they regard our homes as the perfect place to move to. If you are struggling with an invasion of pests, speak to Wipeout Pest Control UK.
We understand how uncomfortable it is when there are pests crawling around your home. In Preston, pest control is an area we excel in. Our team is well-equipped to deal with any type of pest invasion. All our pest control technicians are highly trained and have access to technical support for any of the more unusual issues they come across. If you've reached your wit's end and are uncertain about what to do, give us a call. We will be happy to assist you with the most suitable pest control measures for your needs. Offering free, no obligation quotes, our prices are competitive, and our services are professional and efficient. Since we first began in 2003, we have gained a solid reputation for providing high standards and quality assurance to all our customers. Why not let us do the same for you?
Regardless of the type of pest invasion in your home, pest control in Preston can be the solution to removing and deterring them. For more information about how we can assist you with pest control, contact Wipeout Pest Control UK. As we take our responsibility to you, your home and the environment very seriously, we are accredited with the number of organisations to ensure health and safety in all our work. We are accredited with BPCA, and we are qualified and members of the following organisations CRRU (campaign for responsible rodenticide use), Wildlife aware and RAMPS (Register of accredited metallic Phosphide standards). Our expert team can assist both our domestic and commercial clients. With our helpful advice and professional services, you won't be plagued by an invasion of pests.