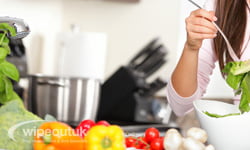 If you need quality and efficient pest control in Weeton, please don't hesitate to get in touch with us at Wipeout Pest Control UK. We understand that bees, birds, rodents and other insects can be a nuisance, and if left undeterred can cause an invasion in your home or business. Our team is fully qualified to carry out different pest control remedial actions to ensure the issue does not occur again and provide you with preventive tips to stop the infestation of pests. If you are in the food business where it's crucial to maintain a clean and hygienic space, a simple rodent sighting can earn your business a bad reputation. It's imperative to regularly carry out pest preventive actions and control.
It's normal for pests and rodents to look for a habitat and build their home, however, they will generally do that where there is easy access to food, warmth and safety. In Weeton, our pest control methods are guaranteed to eradicate and deter all types of pests including but not limited to ants, spiders, wasps, cockroaches, birds, rats and many others from your property. Of course, it is important to regularly check different areas and cover any entry holes to the property to ensure that the pests are completely gone. We have been in the business since 2003 and have built a solid reputation for providing quality services, and always being reliable. We have gained useful knowledge and accumulated experience during all these years in the field, and whatever pest problem that you have, rest assured that we will help you find a solution that is quick and efficient. We pride ourselves on the level of service that we offer our clients and we won't hesitate to assist you with pest prevention, control or proofing.
We work with many companies to assist them with pest control in Weeton. If you want our professional help for a domestic issue such as wasp removal or bedbug infestation or woodworm treatment, please don't hesitate to contact Wipeout Pest Control UK. Keep your home and business safe from unwanted pests and use a professional pest control service.